Earthy Interior Design Living Room Ideas

Most of us are conscious of treading lighter on the earth, using less carbon footprint, and acting responsibly and sustainably wherever possible. And along with this eco-conscious mentality, a new wave of earthy interior design has evolved.
What is earthy interior design?
Earthy interior design is a decorating style that emphasises natural, organic elements and materials, such as wood, stone, linen, rattan and other natural textures. The goal of earthy interior design is to create a warm, comfortable, and inviting space that feels connected to nature and the outdoors.
An earthy interior should embrace simplicity and natural beauty over lavish or elaborate decor.
Earthy interiors 
Let's take a closer look at some earthy interior design ideas…
Warm, natural tones
Warm, natural colours play a big part in an earthy interior design scheme. Muted shades of brown, beige, green, and rust add depth and warmth to a bedroom interior, transforming it into a relaxing haven of calm. 
Credit: @lornski.loves
Natural materials
Resourcefulness and sustainability are key interior ideas within an earthy home. Ditch the plastic and other man-made materials and instead make use of natural materials such as wood, stone, leather, and wicker to add texture and depth to the space.
Credit: @thewrighthouserenovation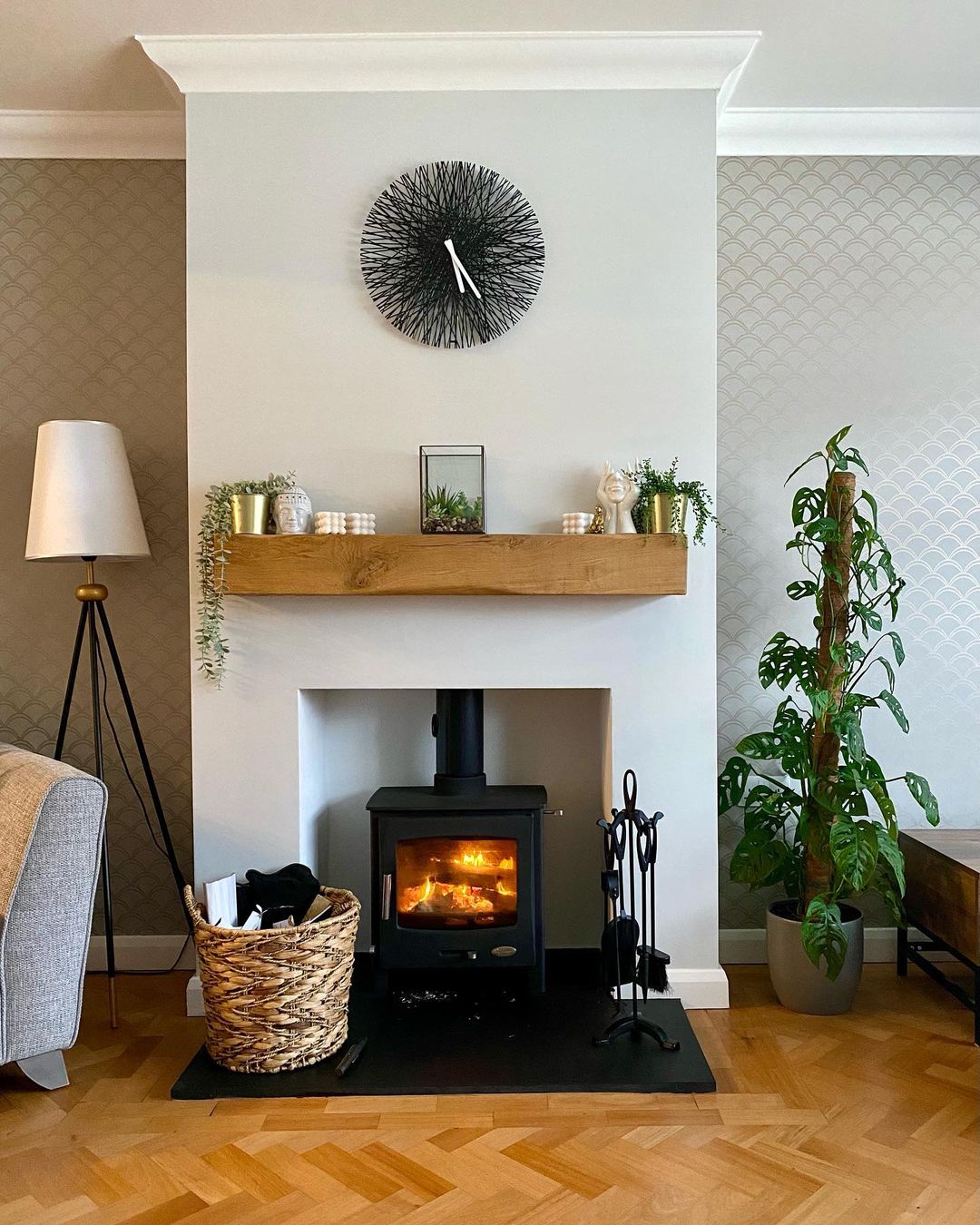 Bringing the outside world in
Connecting the indoors with the outdoors is a task which you can strive to achieve by placing elements of nature in each room of your home. Stacks of chopped wood next to the fire, leafy garlands on walls and pretty house plants on shelves are all present in this charming Scandi-inspired living room. 
Credit: @cedar.tree.house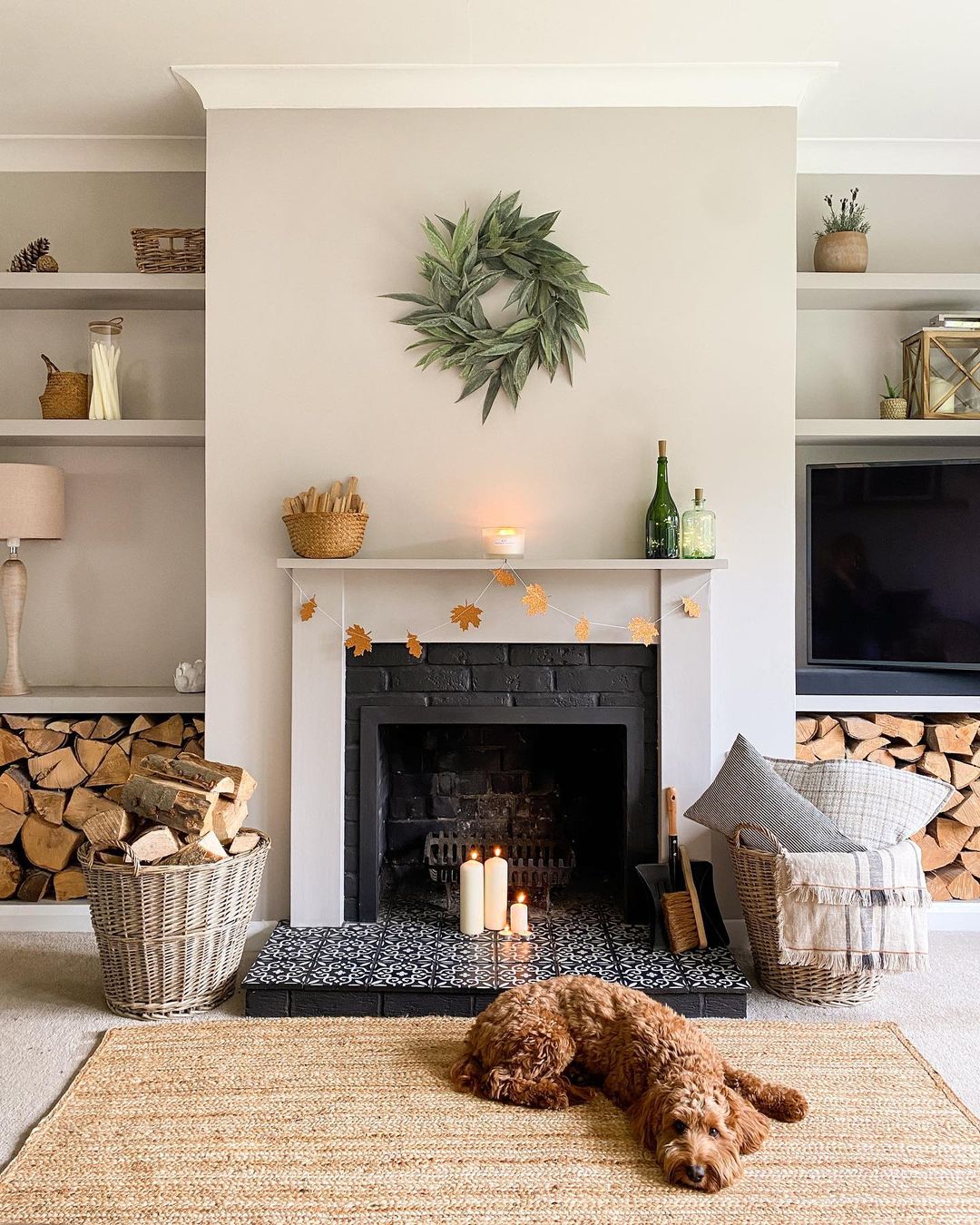 Reclaimed and vintage
Recycling and upcycling are on the up. In your earthy home, try to buy less new and instead hunt for unique treasures at antique markets and on auction sites. If you love the piece but the shade is not quite to your taste, sand it, stain it or paint it to create something completely different and updated.
Credit: @ty_victorianhouse
Seasonal and local
The more local and seasonal products you buy for your interior, the less carbon footprint your home will use. Visit artisan markets to discover local craftspeople and find one-of-a-kind furniture and accessories, and when it comes to filling your house with plants and flowers, find out what's in season and which varieties come from nearest to your area.
Credit: @daisynicholls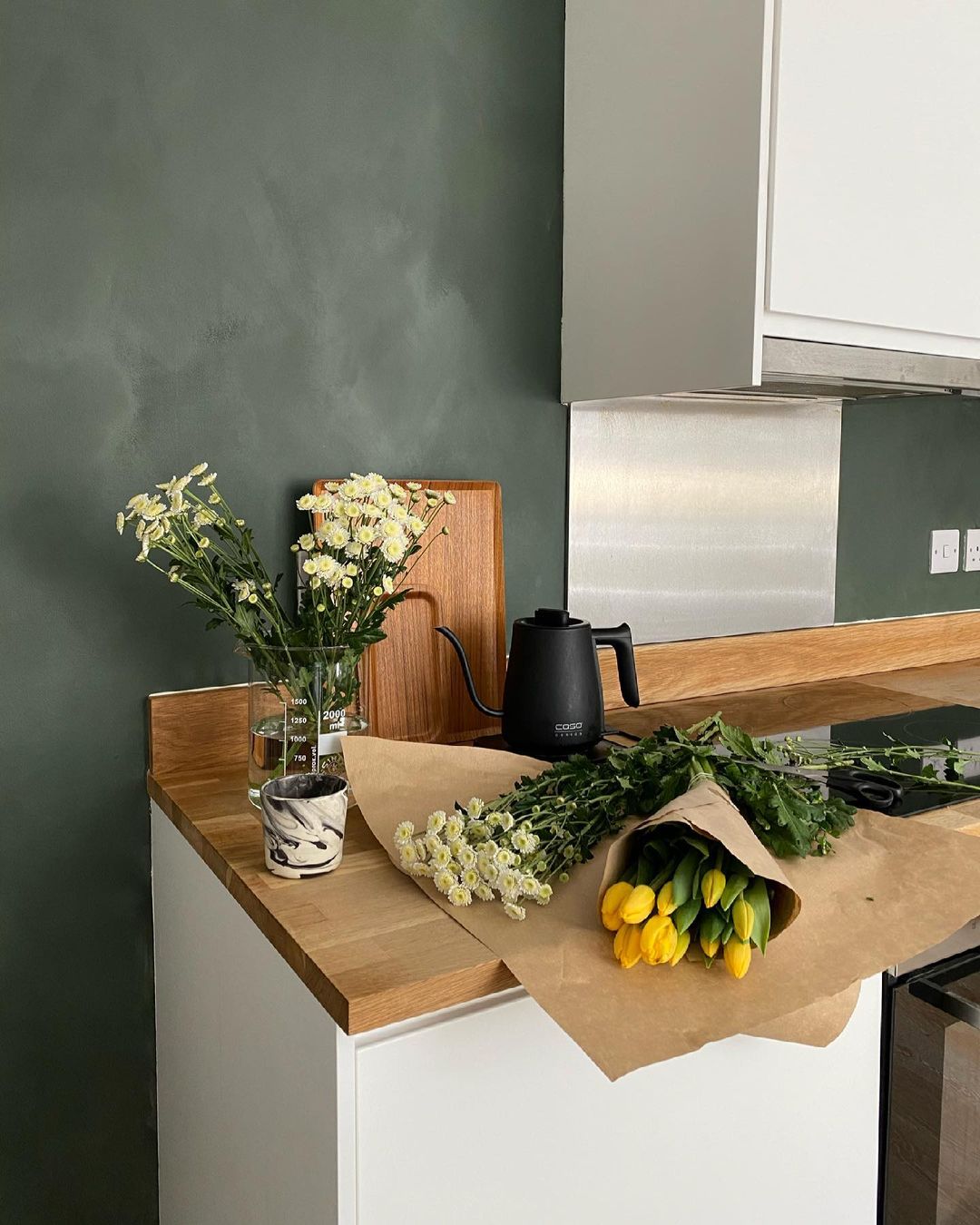 Earthy artwork
Choose artworks or wall decor that feature natural scenes or landscapes. This can help to further connect your space with the natural world and add to the overall earthy feel of your interior design.
Credit: @thewalmsleyhomestead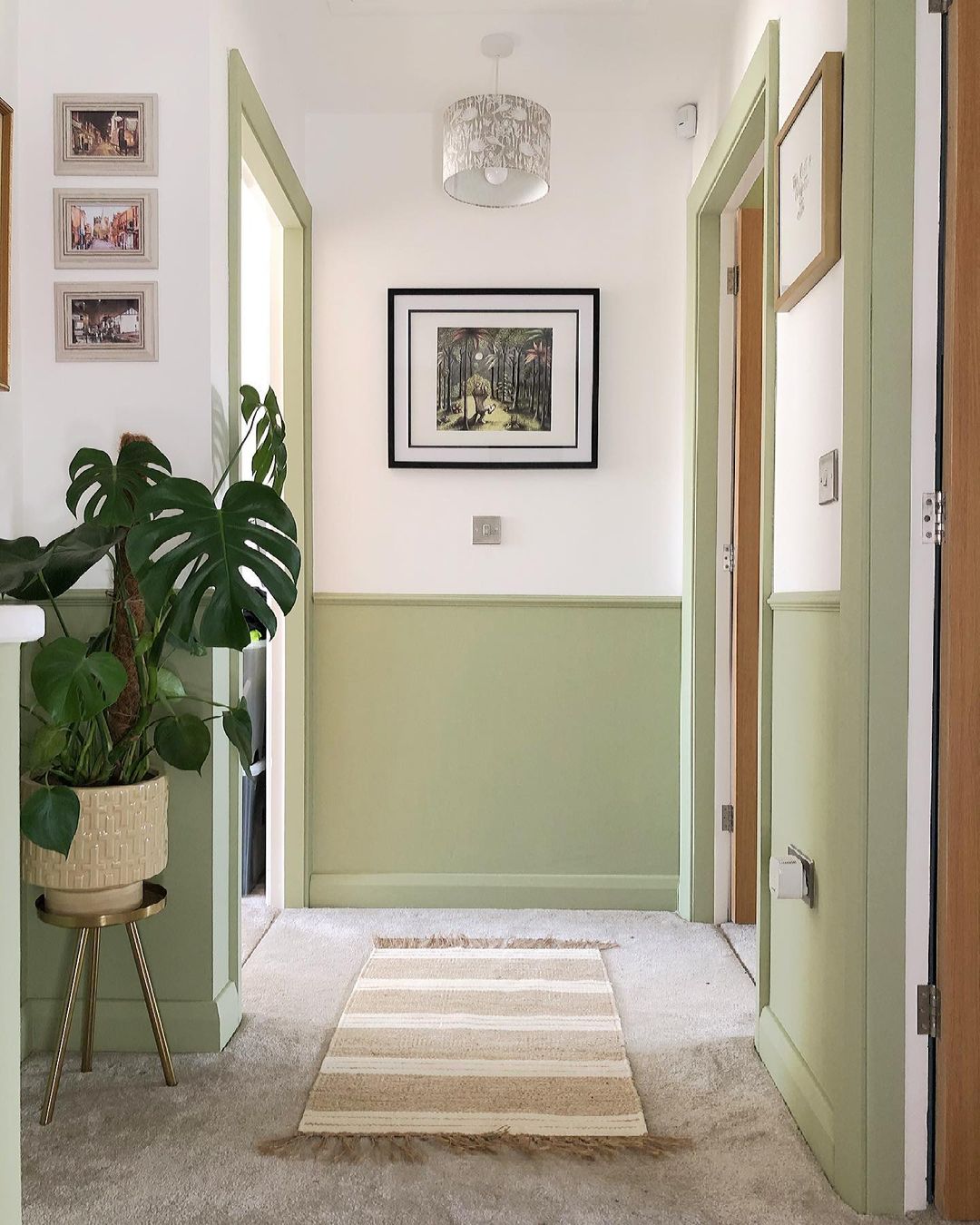 Simple accessories
Simplicity is key to an earthy home. Therefore, keep things minimal and uncluttered on surfaces and shelving in your kitchen. Organise grains and pulses in recycled glass jars, and opt for natural wood accessories such as chopping boards and utensils.
Credit: @houseofthomas.period
Embrace rattan
Rattan is a type of palm plant that is harvested and used to create furniture, baskets, and other household items. It's a popular material in earthy homes - inside and outside - for its natural and organic look, as well as its durability and strength. 
Rattan furniture comes in various styles, including traditional and modern, and can be found in many different colours and finishes. It's a perfect eco-friendly material that looks stunning and often comes with a reasonable price tag too. 
Credit: @countrysidedunham29
Shades of green
Green is a colour that is symbolic of the earth. Therefore what better colour to use as a key theme around your earth-inspired home? Play around with a range of green shades in each room, from the forest green of Galapagos to the soft muted tones of Good Earth. These green shades blend beautifully with neutral beiges and taupes for a soft, relaxed feel. 
Credit: @be_home_at_11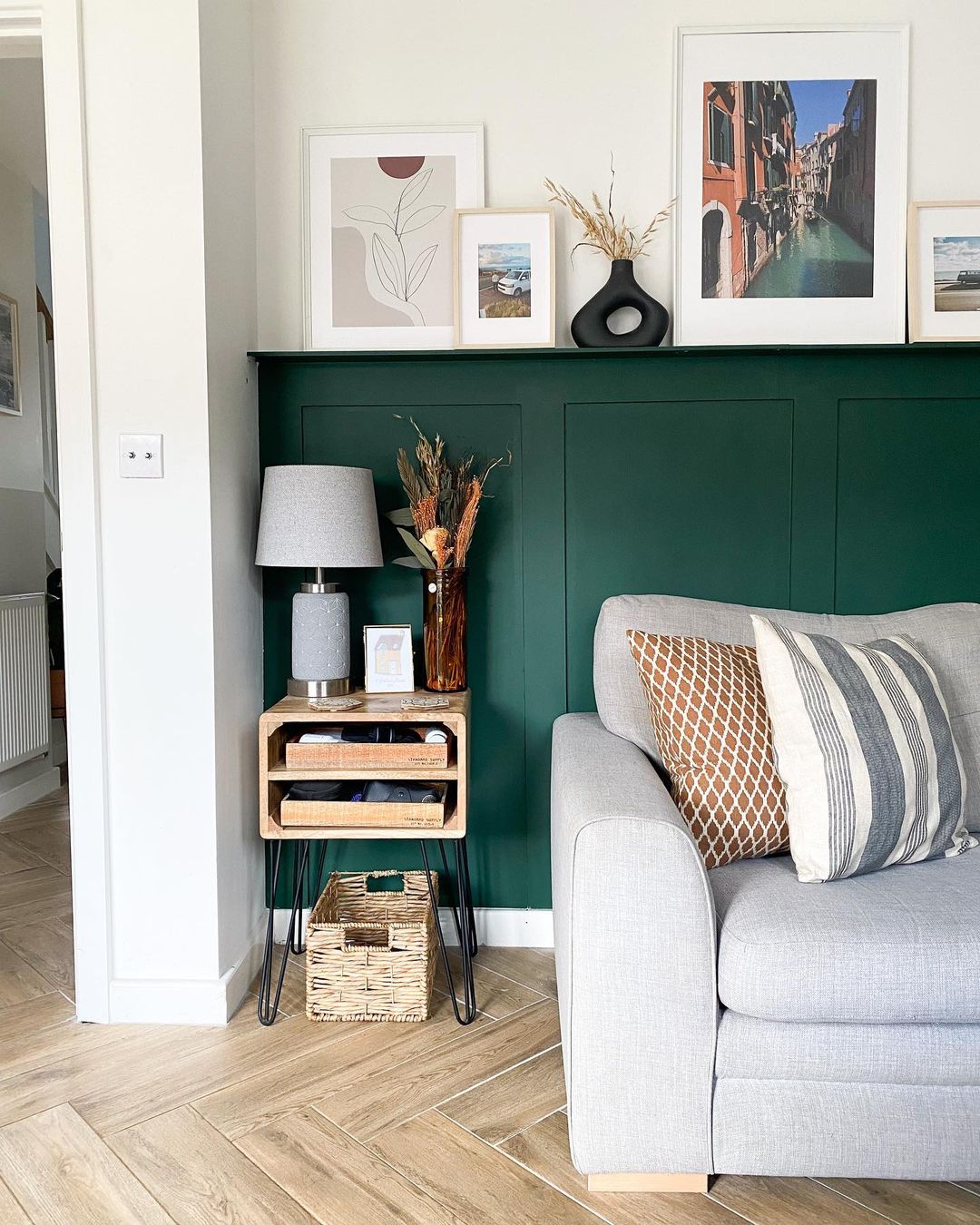 Start early
Earthy tones look gorgeous in a child's bedroom or nursery, helping to create a serene and calming atmosphere. Opt for cosy and nurturing neutral colours like beige, ivory, and earthy shades of brown and green to create a zen-like cocoon for your little one. Finish off the look with tonal throw pillows and nature-inspired artwork.
Credit: @thewilliswoodyhouse_
Add texture with wooden cladding
Wooden coverings don't have to be reserved for just floors and countertops. Track down reclaimed wooden timber cladding from local suppliers and feature it on walls in a lounge or bedroom for a true organic harmony.
Credit: @youreverydayreno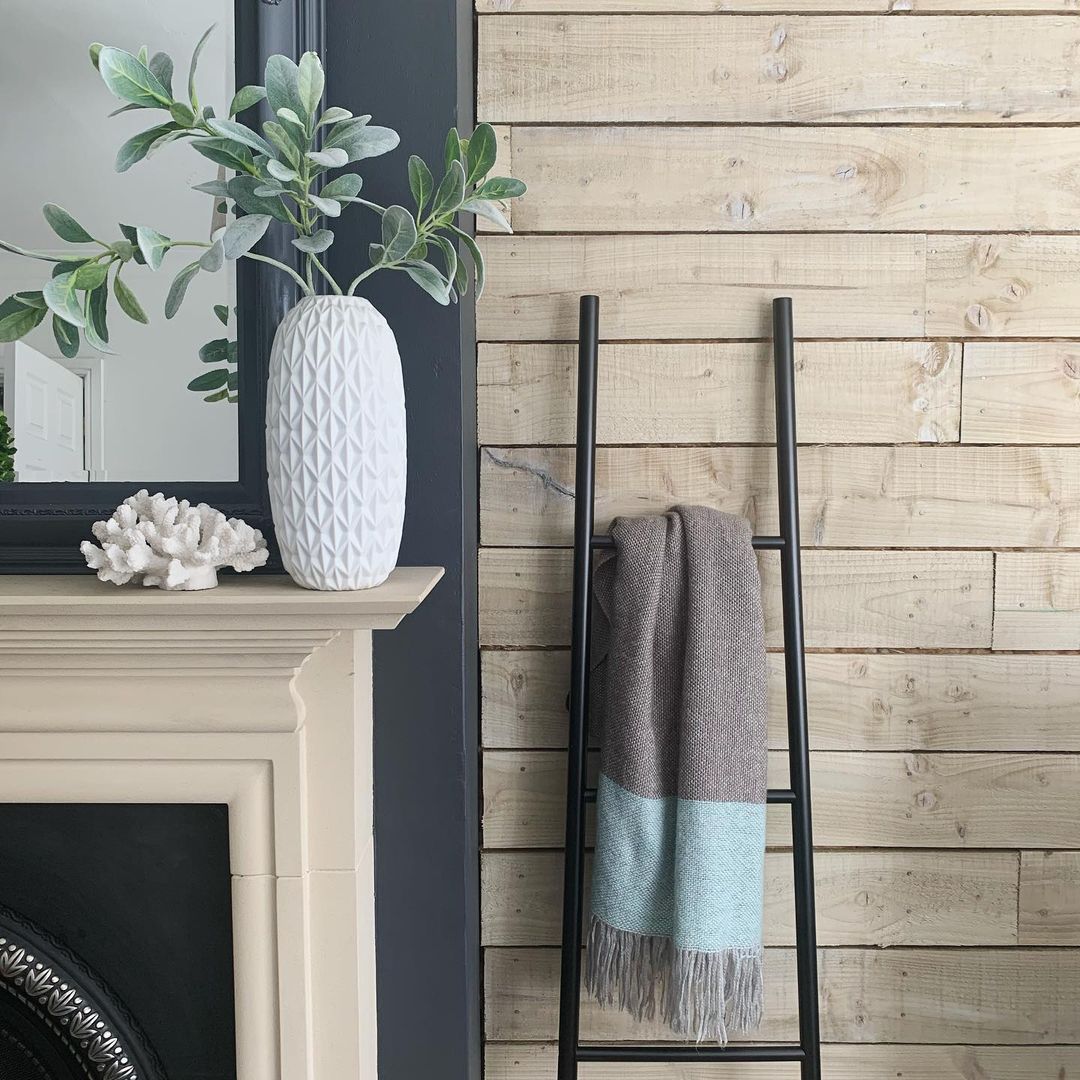 Bring out the browns
Brown is another earth shade that is versatile and inviting. A brown and green colour combo looks stunning in a large, airy living space with plenty of fresh white wall space and wooden floors.
Check out Chocolate Suede and Norwegian Wood shades for brown paint inspiration.
Credit: @theloftonthelade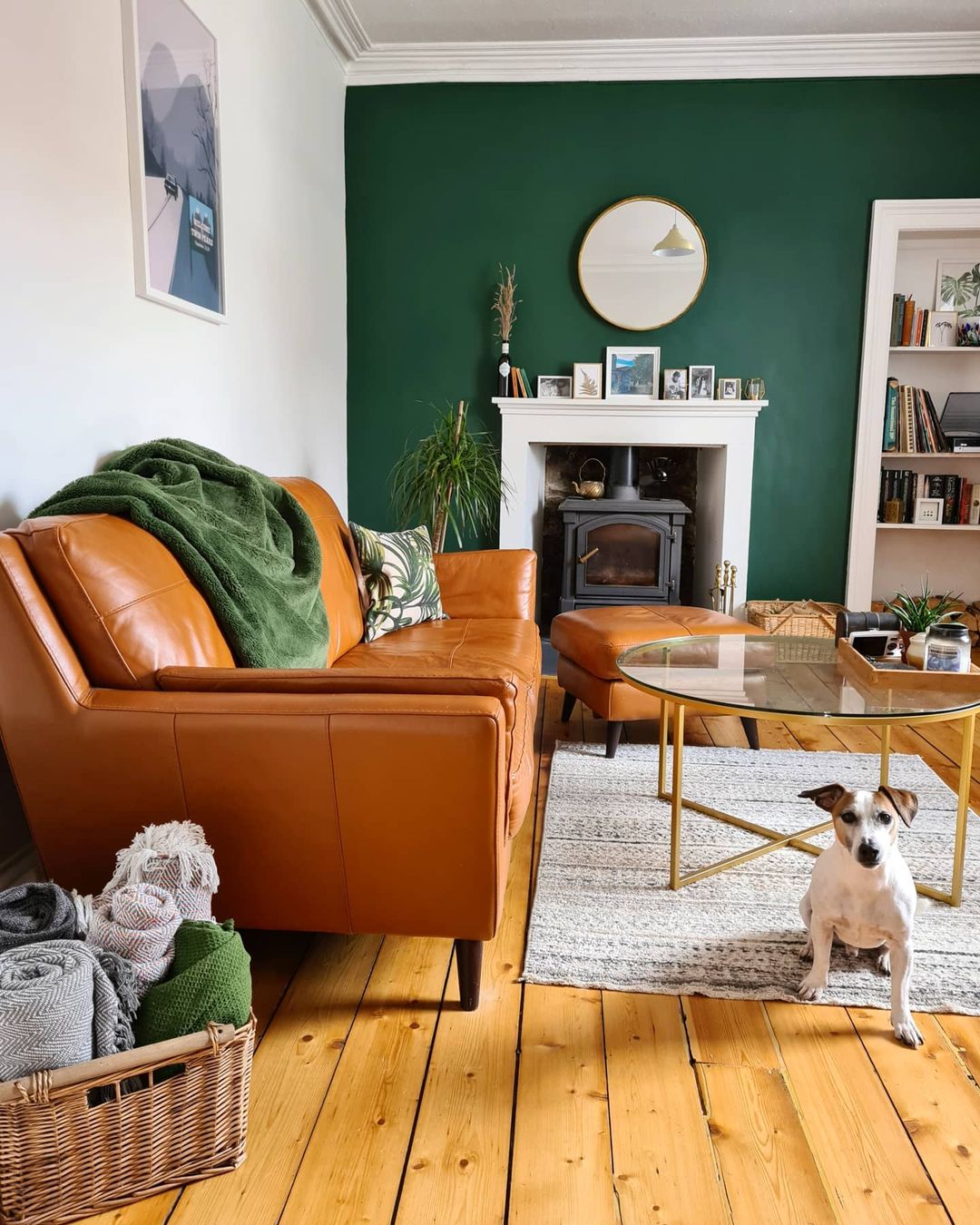 Use rustic accents
Use rustic accents such as wooden crates, vintage books, and one-of-a-kind antiques to add oodles of character and personality to your living room. 
Look for pieces with natural patinas and imperfections to really highlight that earthy feel. Natural textures like woven fabrics, jute rugs, and handmade pottery are also lovely.
Credit: @runcis_at_no9
Colour small spaces
Your earthy home interior can be adapted to every room in your home - even the loo! Small bathroom spaces can appear larger with a 50/50 colour scheme, using an earthy shade at the bottom and a fresh white on top to reflect the light around. 
Credit: @bouwenhomes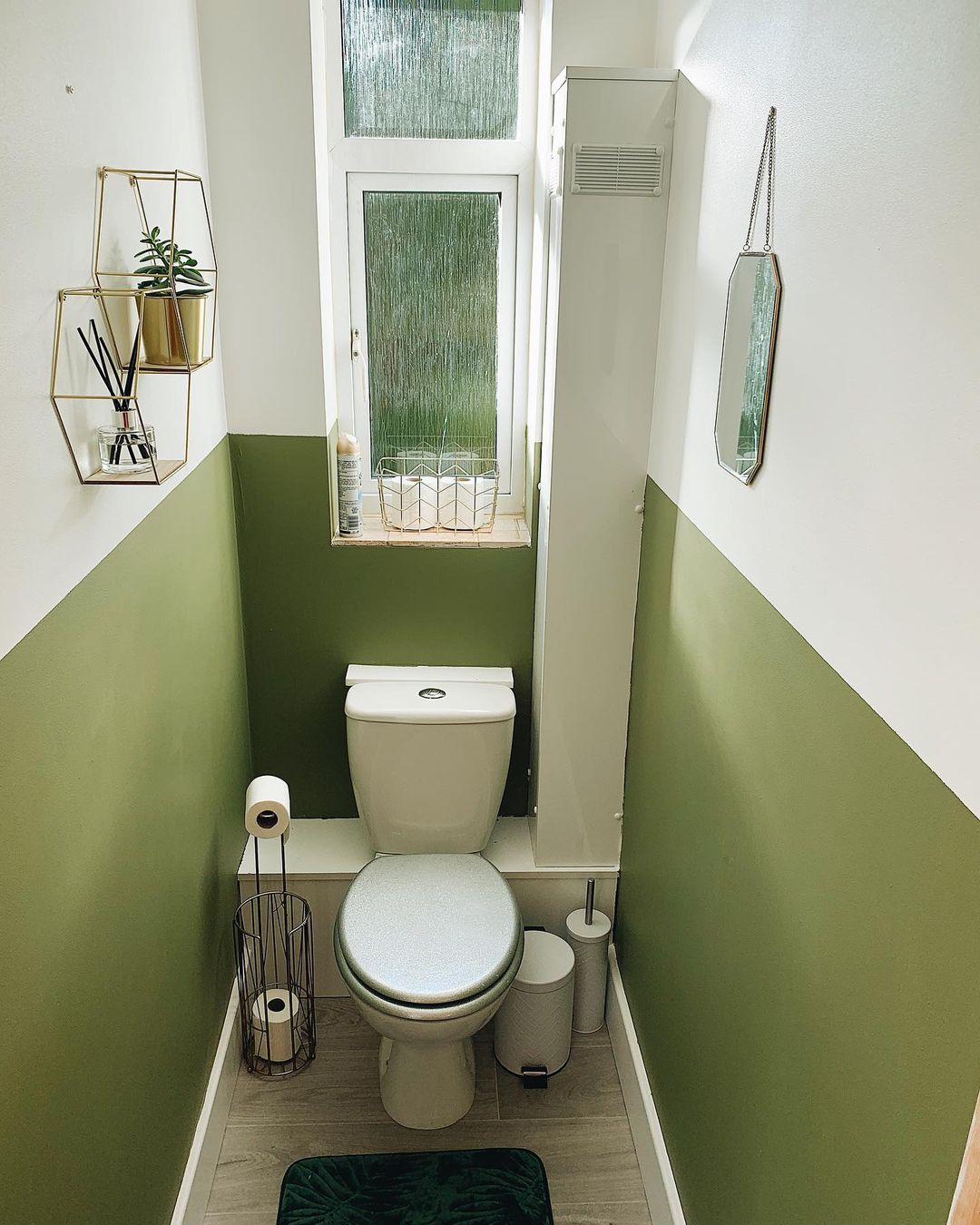 Over-the-top foliage
An earthy interior can afford to go over the top with foliage. Create an inside garden with plenty of plants such as snake plants, fiddle leaf figs, and succulents. Not only do they add a huge natural element to the room, but they also help purify the air. 
You can also grow certain herbs, fruits and vegetables indoors, providing you have adequate natural light and air circulation in the area.  
Credit: @girlwithpinkdoors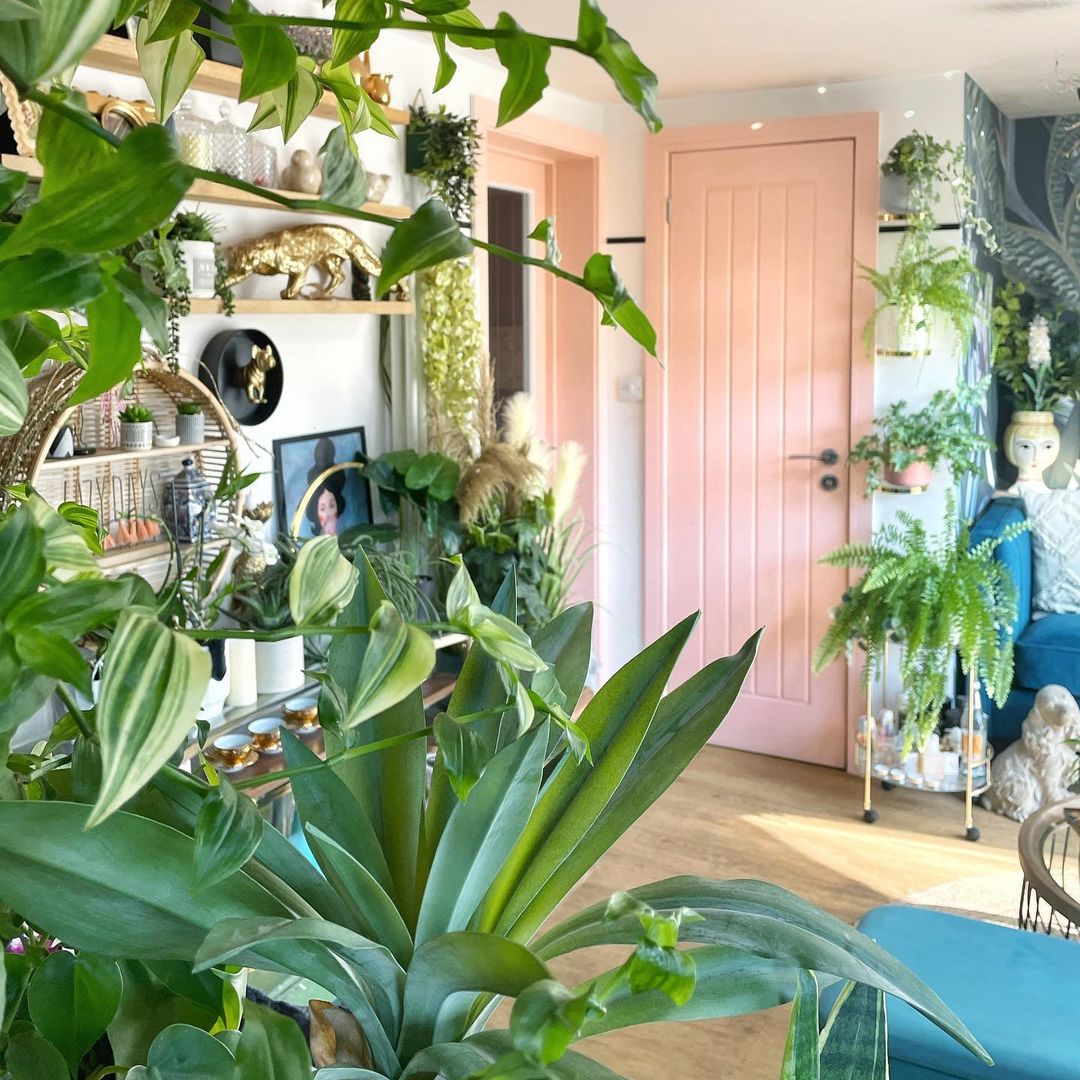 Embrace simplicity
As we mentioned previously, keeping things simple is a key feature of an earthy interior design scheme. Nothing too contrived or thought about will work with this theme. 
Avoid overly ornate or decorative pieces and instead focus on the beauty of natural materials and textures.
Credit: @thoresbyhillhouse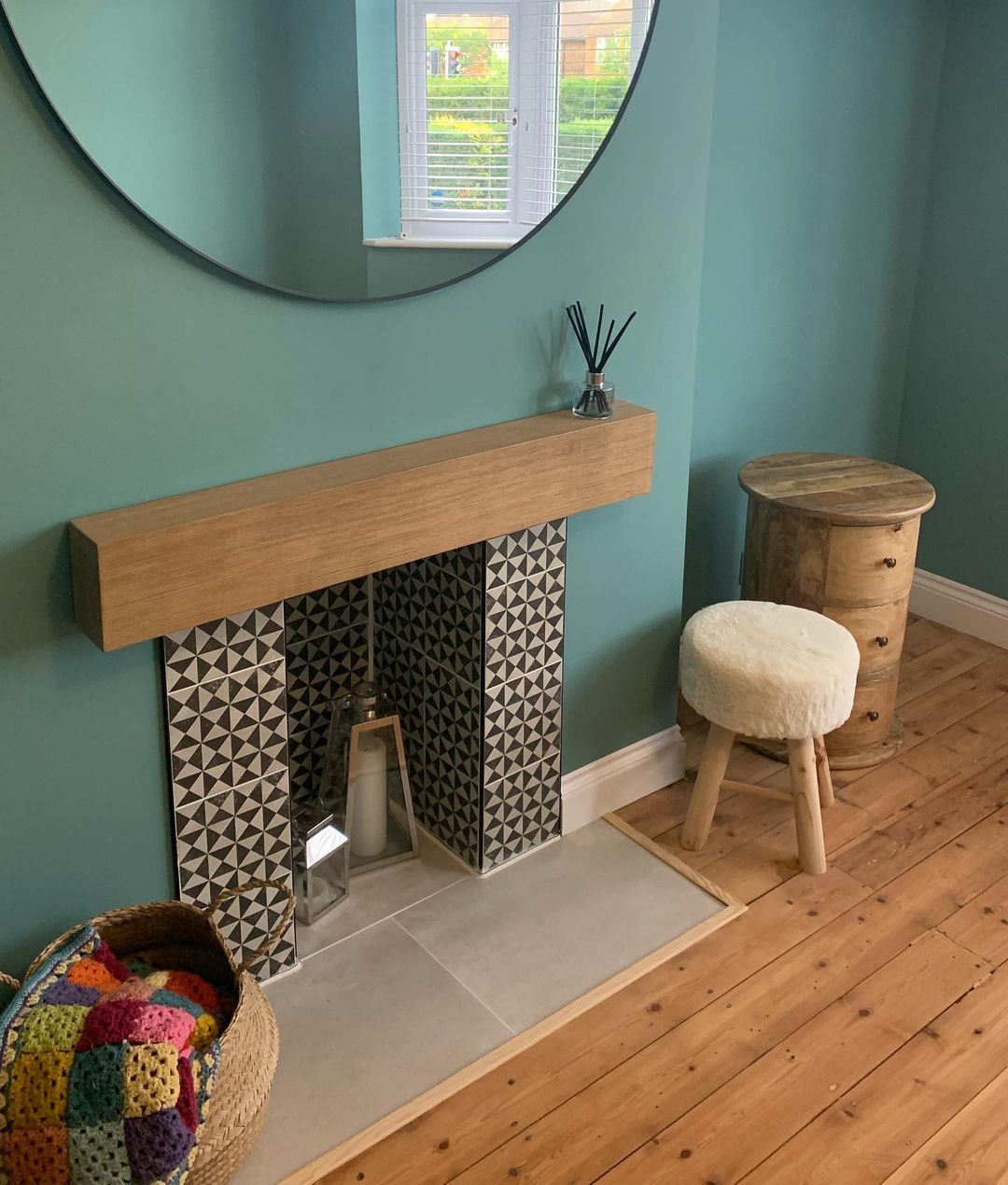 Maximise natural light
Make use of natural light by keeping windows exposed or open as much as possible. This will allow plenty of natural light to fill the room and create a bright and airy atmosphere. 
If you need privacy, sheer voile or linen curtains or blinds work really well in an earthy, organic space.
Credit: @houseofpows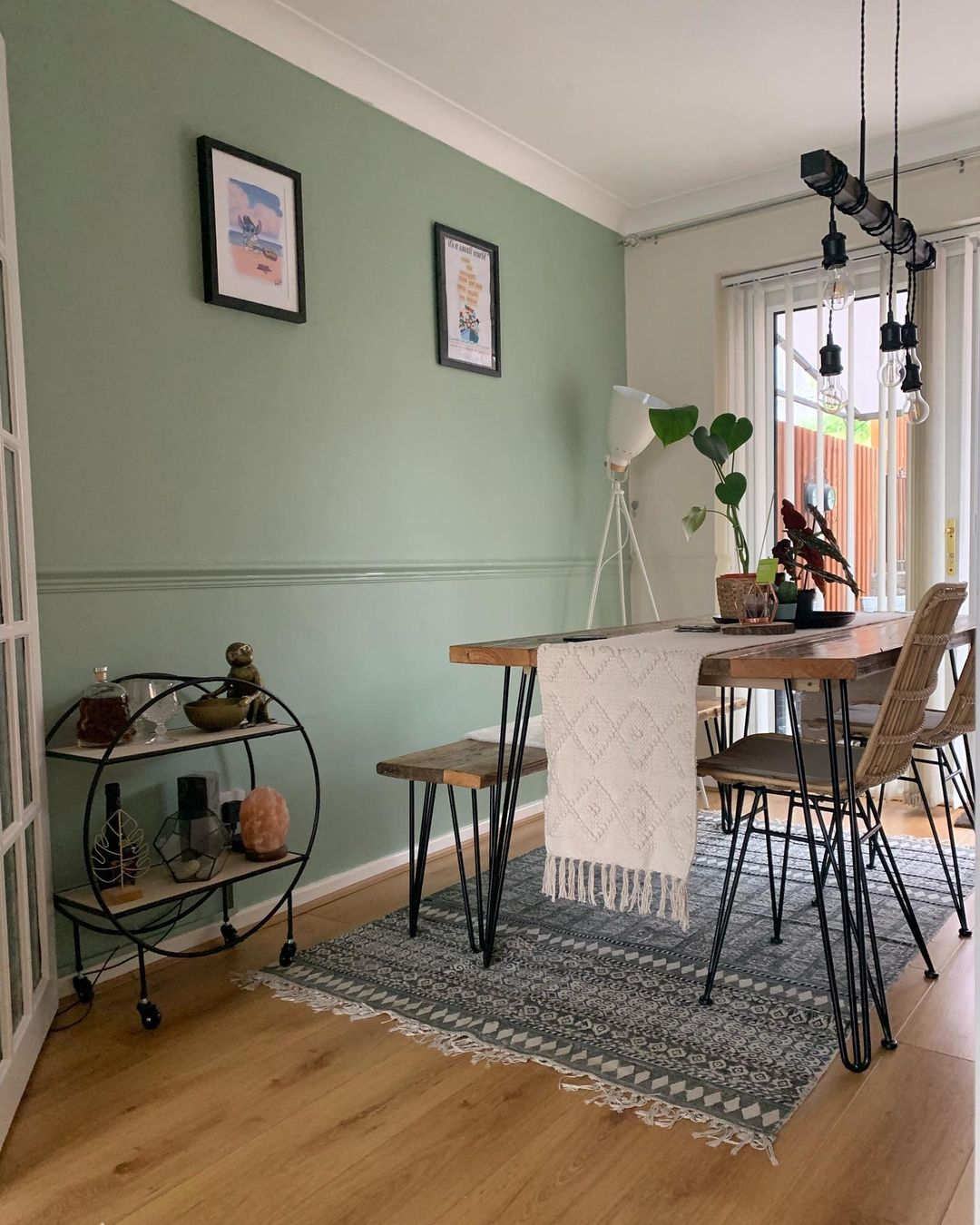 Animal life
Wild animals roam the earth - making them an ideal creative focal point as part of your earthy interior. Whether it's via artwork, photography, sculpture or ceramics, including an animal angle at home can help to bring joy and happiness to your space.
Credit: @7thontheclose
Feel free to mix-match
Nothing in nature is ever truly perfect. Therefore replicate this in your home interior with one-off pieces and mix-match furniture and accessories. 
Play with a range of natural textures and don't be afraid to add pops of colour to an otherwise neutral space. 
Credit: @dundridgerenovation
Cosy textiles
Textile layering is a great way to add depth and colour to a neutral bedroom. Soft, comfy textiles like wool throws, linen cushions, and cotton blankets will add warmth and comfort all year round.
Credit: @larule_at_home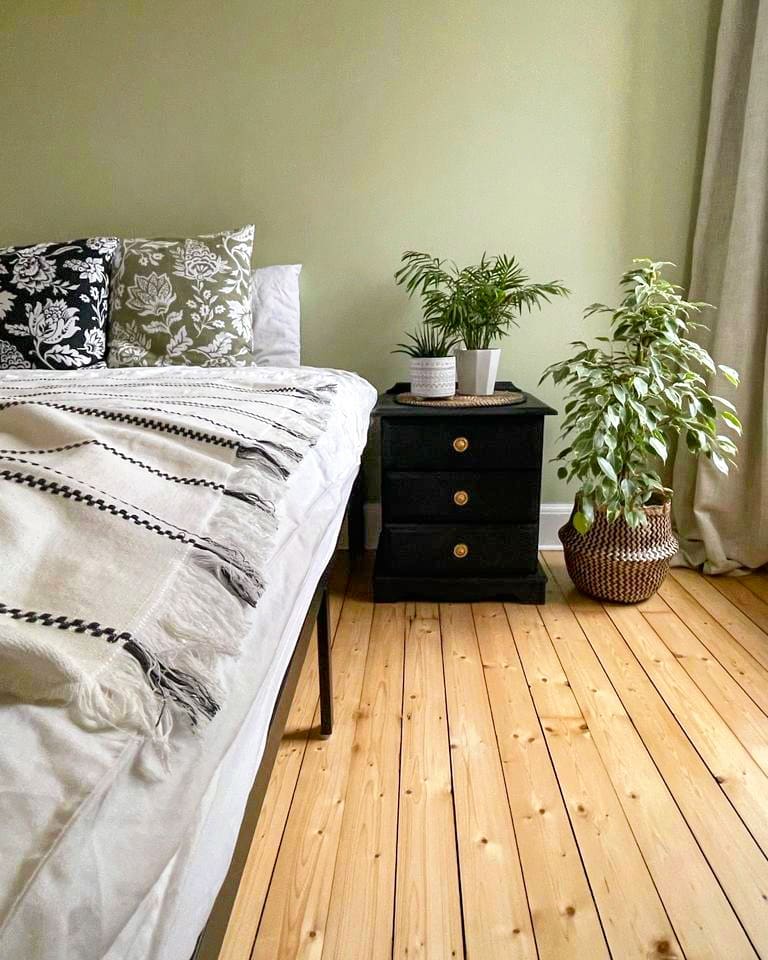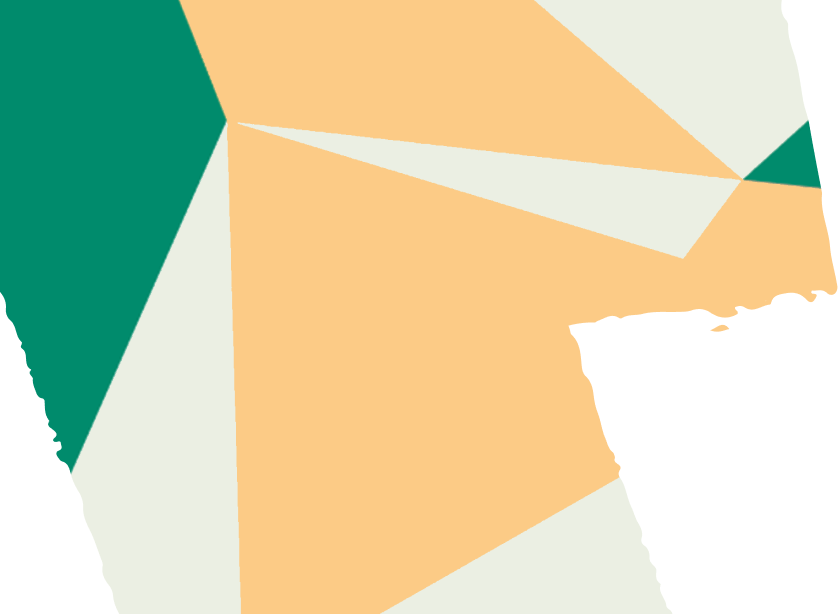 Find your earthy colour shade
Found a leaf in a beautiful green shade or a piece of wood in an unusual brown? Simply take a photo of it and upload it online or bring it along to your nearest B&Q store so that we can Colour Match it and create your unique paint shade.