White Paint
White Paint
There are no rules when it comes to white paint. Pair with literally any other colour for a striking, stop-you-in-your-tracks look. When you think of white paint you probably think of a brilliant, bright shade. But the truth is there are so many different hues that you'll be spoilt for choice. You can choose one of our pre-selected white shades or if you see a white that you absolutely must have, we can match and mix it for you.
Order your colour chips online today!
Simply find the white paint colours you like and pair them with complementary shades. Add up to 10 colour chips to your basket and we'll deliver them straight to your door for £5/€5. The charge covers the processing and sending of the colour chips and when they arrive, you'll also receive a £5/€5 off Premium Valspar paint voucher, redeemable at any B&Q. Terms & Conditions apply.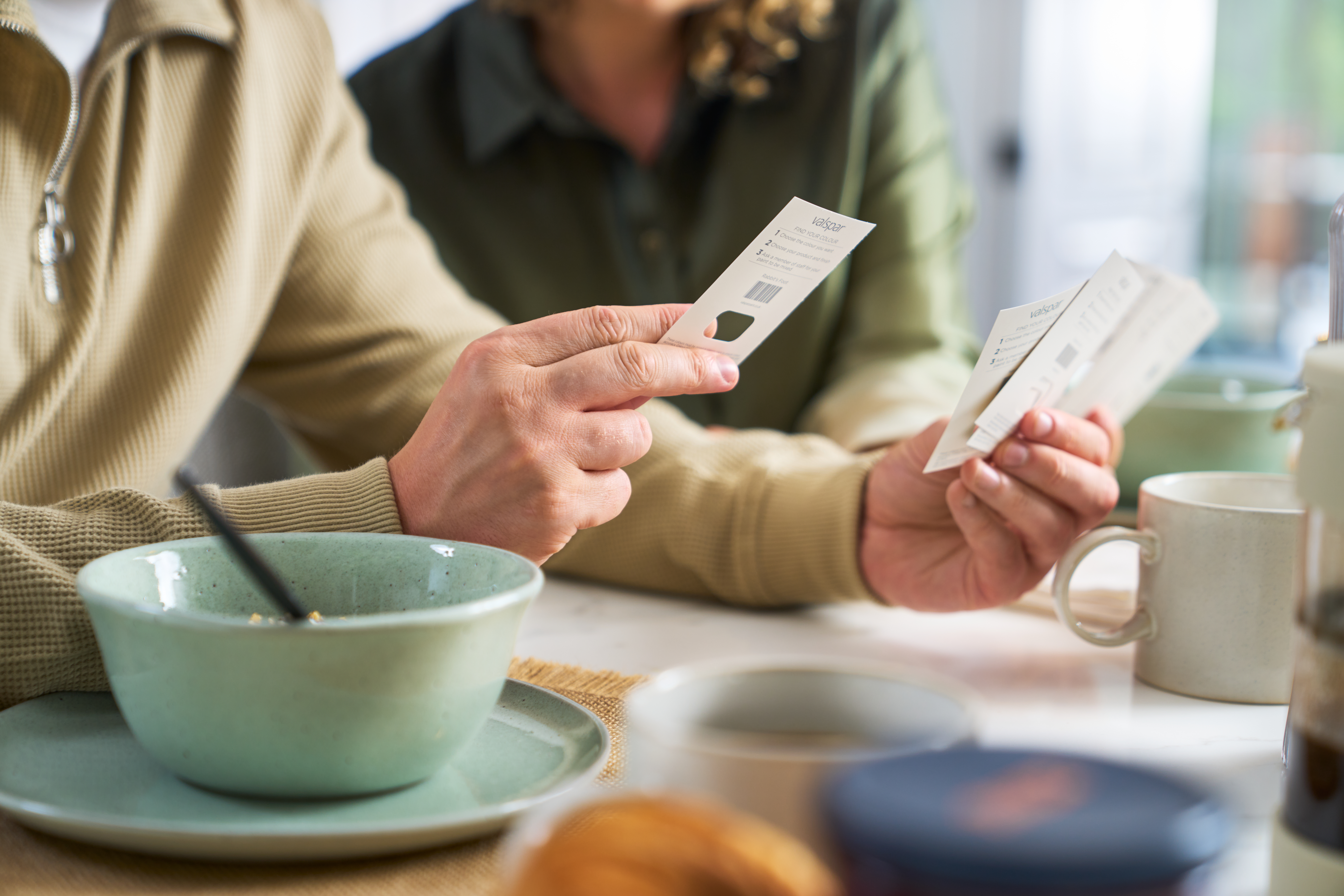 Colour tools
We know that choosing a colour for your home can be an emotional decision. It can be tough to decide on just one colour, so we've developed a few helpful tools to help you choose your perfect Valspar colour.
View our colour tools
Create your own colour
Our colour matching technology can match over 2.2 million colours, all from a sample as small as a sugar cube. Go to your local B&Q to create your own paint colour.
Colour Match