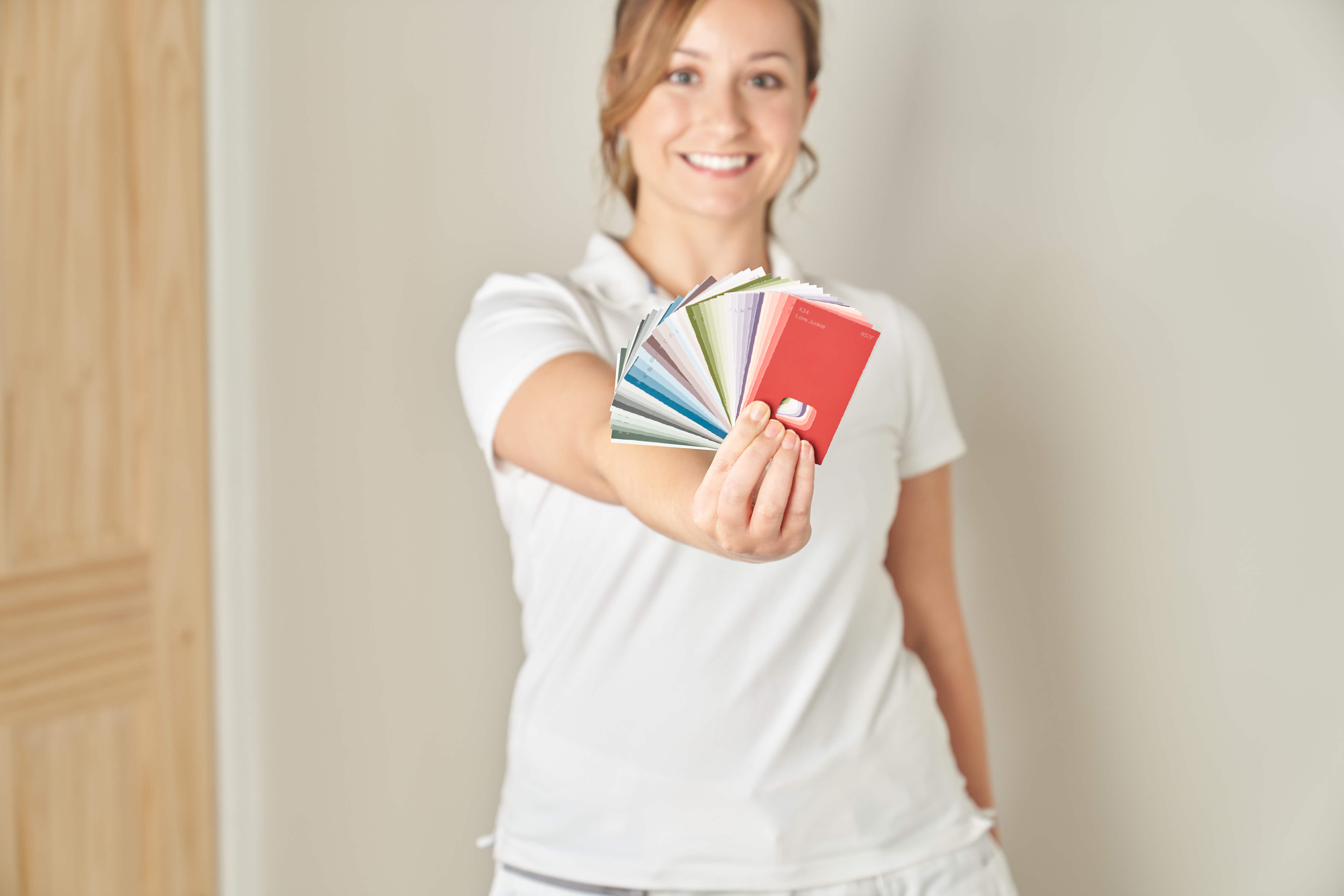 Discover the perfect match
Sign up to Valspar® Trade Perfect Match today
Perfect Match is designed to provide those in the trade with the support they need to offer their customers the best possible service, when it comes to choosing the colours for their next project.
Sign up for a host of benefits all focused on achieving that perfect match for your customer–whether that's finding an exact colour match from our database of 2.2 million colours, or advising on a complementary colour scheme.
By becoming part of the Valspar Trade Perfect Match community you'll receive:
Unique voucher codes,making colour selection easier by allowing your customers to order colour chips from our website, free of charge (usually £5).
Regular e-newsletter, offering latest colour trends advice to share with your customers.
Regular money-off vouchers
*This is to verify that you meet our terms and condition that you must work in the construction industry.