Colour with Confidence
Our colour offer is like no other
Your customers can choose from 2,000 pre-selected colours or use our colour matching service to find that perfect match. We can colour match to 2.2 million colours, so your customers will be sure to find something they love.
Our equipment is best in class and our colourants are of the highest quality, meaning a truer colour match, 99-100% accurate.  We can match a sample the size of your fingernail - and mix it in store in minutes. 
Our colour pigments are cleaner and finer meaning that we have a purer colour.  We also use chlorine-grade TiO2 titanium dioxide, which is whiter and brighter - ensuring a long-lasting, vibrant colour.
Valspar Trade can be tinted in TradePoint and B&Q stores across the country, using our best-in-class tint machine, shaker and colour spectrometer. It's available across our range of interior and exterior paints.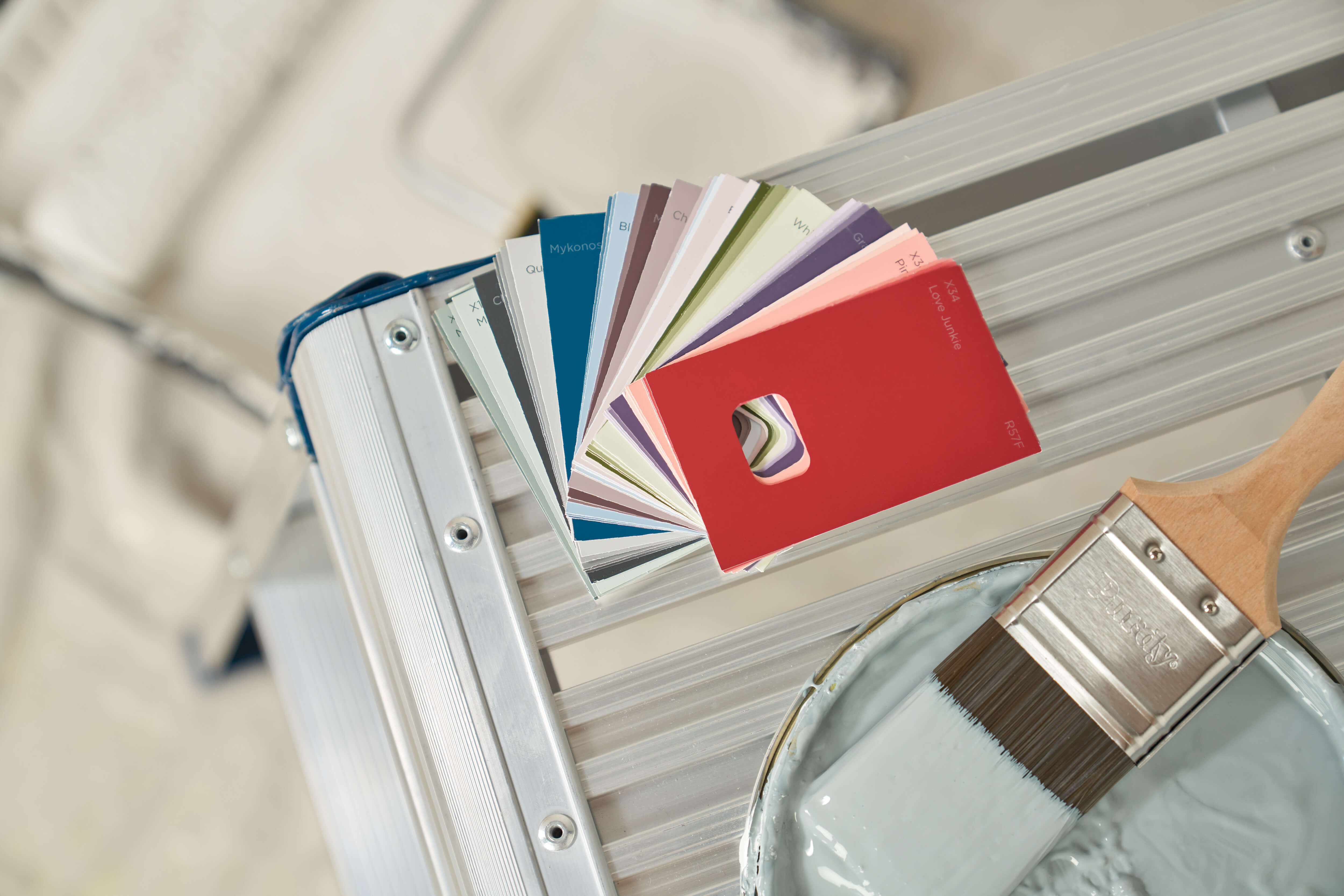 And you can make it easy for those customers who want to save a trip to store, by applying for your own unique code, which enables them to order colour chips online for free (usual price £5/€5).