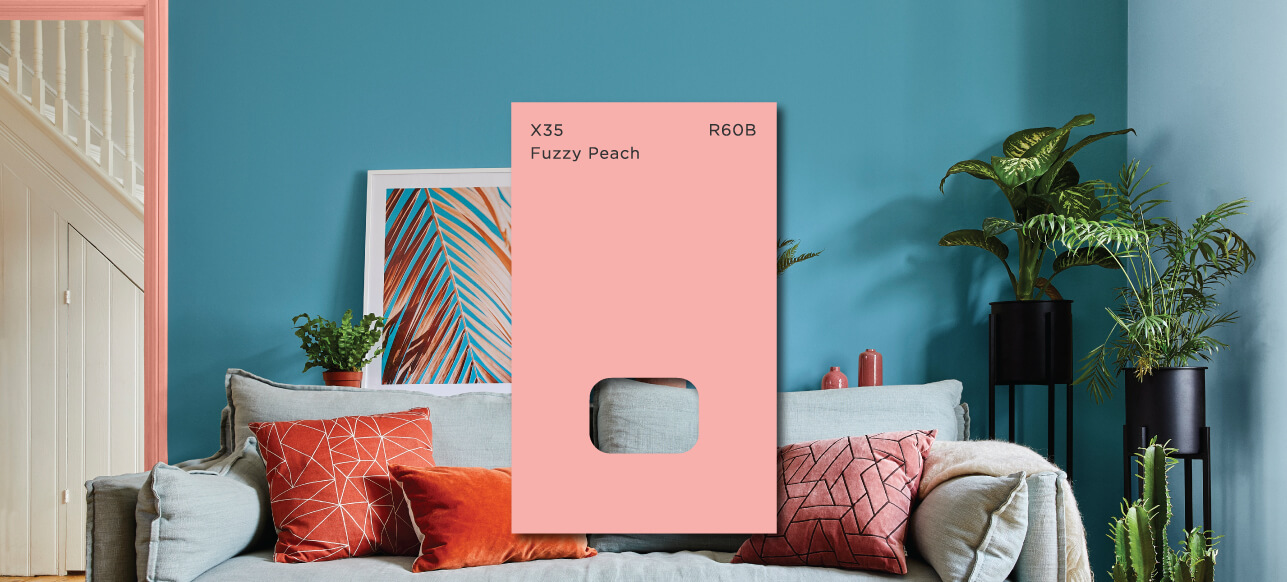 Stay home and order colour chips online
Find the colours you love, from the comfort of your home.
Choose paint colours
Transforming your home could not be easier
With 2,000 colours to choose from, you can explore to your heart's content without leaving the comfort of home. From fresh white kitchens to inspiring purple workspaces, colour has the power to transform your environment into something more. Discover the perfect colour for you and display it with pride.
Order your Valspar Colour Chips online, and we'll deliver them straight to your door for £5/€5. The charge covers the processing and sending of the paint samples and when they arrive, you'll also receive a £5/€5 off Valspar Premium Walls & Ceilings paint voucher, redeemable at any B&Q. If you're in a B&Q store, you can pick up our Colour Chips from our display!
Order in 5 easy steps
Simply go to our pre-selected colour pages and select your preferred colour palette.
Browse through hundreds of shades until you find your ideal colour.
Click 'order chip' when hovering over the colour to add it to your basket or click through to the colour page to choose coordinating colours.
Add up to 10 Colour Chips to your basket.
Complete checkout.